Welcome to the Leader's Orientation Platform™
Please log in first.
This content is by invitation only.
THIS IS YOUR LEADERS ORIENTATION PLATFORM™
Congratulations, you are logged in. Here are your personal assets.
Everything here is yours, so that you can recalibrate your role, get orientation about what is happening in your team, and reboot your leadership based on the Framework of Its Four Sides® of Leadership.
The Leaders Orientation Platform™ is a dedicated series of self-learning modules that are important for you on your journey in leading your team to success.
You can get an overview of Its Four Sides® of Leadership. Then, you will be able to decide quickly which side to concentrate on first.
You will learn about your role as a leader and how the Leader's Success Compass™ will guide you in your daily work.
You can follow and practice the tools and methods that make you an efficient leader of your team.
Here you can get self-learning modules and material concerning the following points:
How to get started with your Getting Started Formula™
Where to get support, LIVE and ONLINE
What your role is as a leader
How to be sure that everybody buys-in to the goals
How to set priorities so that your team can start working
What to do to help your people
How to ensure that everyone puts in their best
Leaders create the future.
THIS IS YOUR LEADERS ORIENTATION PLATFORM™
Congratulations, you are logged in.
Everything here is yours, so that you can recalibrate your role, get orientation about what is happening in your team, and reboot your leadership based on the Framework of Its Four Sides® of Leadership.
You can start to get an overview of your role as a leader, the framework of Its Four Sides® of Leadership. You can also dive directly into one of the four sides and discover how to get results quickly.
THE ROLE OF THE LEADER
What is your role? How can you help your team to achieve their goals?
When you are assigned to the role of a leader, like a team leader, a project manager, a department head, or the head of a business, you might not be aware how significant the change actually is.
As a new leader, you have to go through a significant change in perspective. You have to change your perspective away from your focus on the tasks to the perspective of a leader.
Get orientation about your role first, so that you know how a leader can help the team.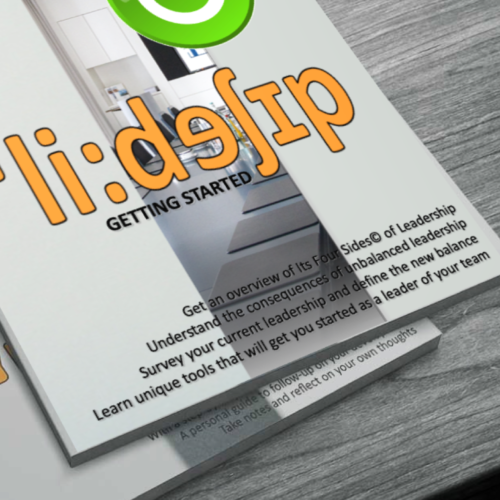 Getting Started Formula
This Getting Started Formula will give you the structure you need to get started. It will take you through the key steps you need to reboot your leadership. You will get orientation about your role, discover where your current position in relation to your team is, how you deviate from the ideal, and set your next destination. With the new direction in place you will become the leader who is leading the team to success effectively.
Get Orientation: Get introduced to Its Four Sides® of Leadership.
Get a first idea about your role as a leader.
Find Your Position: Understand the consequences of unbalanced leadership.
Explore where you are now and what you need to focus on more.
See the Deviation: Map out your key meetings in leading your team.
Secure the effectiveness of the most important elements.
Your Next Destination: Take a decision to ensure the effectiveness of your team.
Learn how to reboot your communication and be an effective leader.
Your Direction: Prioritize the changes that you need to do.
Get started in implementing your first changes.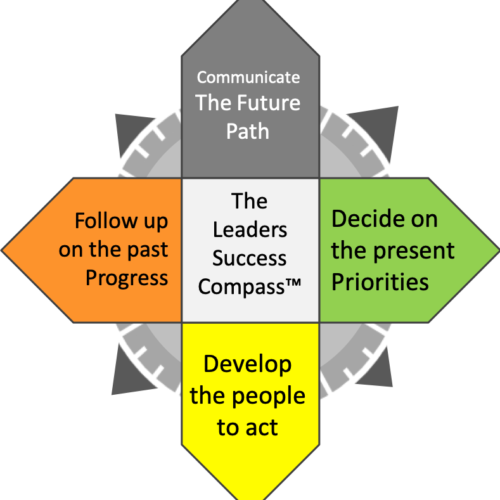 The Leaders Success Compass™
Its Four Sides® of Leadership consists of a framework of models and tools. These are dedicated at the four key situations that a leader is faced in their daily work with their team. Communicating the path and the goals for the team, deciding on the priorities of their organisation, developing people to take action and following up on the progress and achievements.
This is summarized in the Leader's Success Compass™. The Leader's Success Compass™ gives the leader orientation when taking their team on the journey from where they are today, getting together as a group, to where they need to be in the future, delivering according to the expectations and reaching the goal.
This is summarized in the Leader's Success Compass™. The Leader's Success Compass™ gives the leader the exact position, explaining where the leader is and where the team is on their journey to success.
Take a look at the four sides of the Leader's Success Compass™. Decide for yourself what your preferred position is and which position you need to develop more.
The NORTH, Agree on the common direction or path forward
The EAST, Organise the group and decide on the team's priorities
The SOUTH, Develop the people to act in line with the priorities
The WEST,  Follow up on the progress and past achievements
THE ESSENTIAL MEETINGS
You are leading your team, your endeavor, a project or an activity and you want it to meet the expectations that others have on you and your team.
You key tool is communication. You communicate with your people, individually and in meetings. Which meetings do you have, and do they work for you?
Leading meetings effectively is ley to effective leadership.
When leading your team to success, which emetings do you need?
We look at the four essential meetings that you need to plan for.
The First meeting, Getting an agreement about the direction and the goal
The Second meeting, Deciding on the priority
The Third meeting, Checking in to develop the people to take action individually
The Fourth meeting, Follow up on the team's progress and achievements
Take a look at the four essential meetings.
Which meetings are you having and how are you deviating from the ideal today?
NORTH: COMMUNICATE THE PATH
NORTH: THE TRUE NORTH NAVIGATOR, FIVE-VIDEO TRAINING PACK
Are you sure that everybody agrees to where you all are going?
What happens if your team is unsure about why it's important?
With this navigator you can create the commitment with your team. Your team will understand what needs to be done and why changes are important. This will be leading the way for you and your team's future decisions and actions.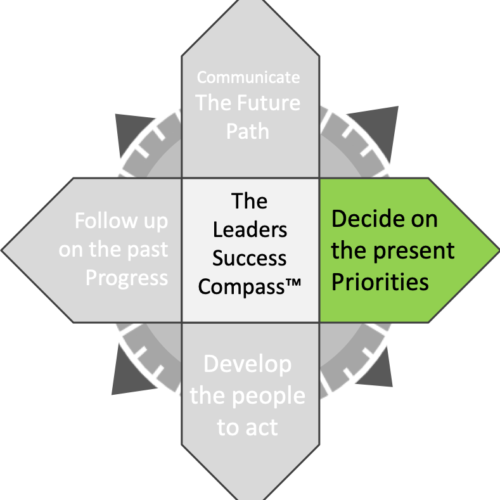 EAST: DECIDE ON THE PRIORITIES
EAST: THE KEY STRATEGY ENABLER, FOUR-VIDEO TRAINING PACK
Everybody on your team wants to have the best resources to ensure success.
What happens when the resources for your team or the project are planned unevenly?
With this Strategy Enabler you can develop the priorities with your team and ensure that they can continuously reach their goals. They will understand how to work and share the resources as a team. This will streamline the organisation and avoid losing time later in the process.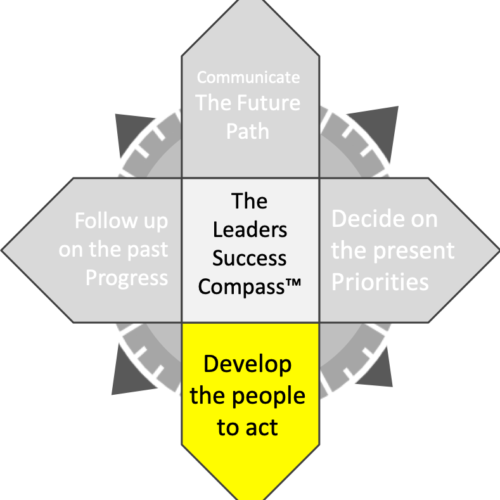 SOUTH: DEVELOP THE PEOPLE TO TAKE ACTION
SOUTH: THE MOTIVATIONAL MAP SCANNER, FIVE-VIDEO TRAINING PACK
Everybody may have information about the goals and priorities, but is everybody able to act in line with the expectations? What happens if your people are hesitant?
The Motivational Map Scanner gives you a better understanding how motivated the individuals on your team are. This way you can help them to overcome blockages and they can start acting in line with the priorities. Your team's confidence grows and their performance increases.
WEST: FOLLOW UP ON THE PROGRESS
WEST: THE IMPACT WATCHER, FOUR-VIDEO TRAINING PACK
Everybody on the team is doing what they can. And everybody is putting in an effort. But is that enough?
How can you ensure that everybody knows what it takes to be successful as a team?
With this Impact Watcher you ensure that your team knows how they are doing. This way they will know what has impact and how they are progressing towards the goals. This will give your team the confidence to do more of what is right, even if it is hard to do. Only this attitude will ensure the success of the whole team.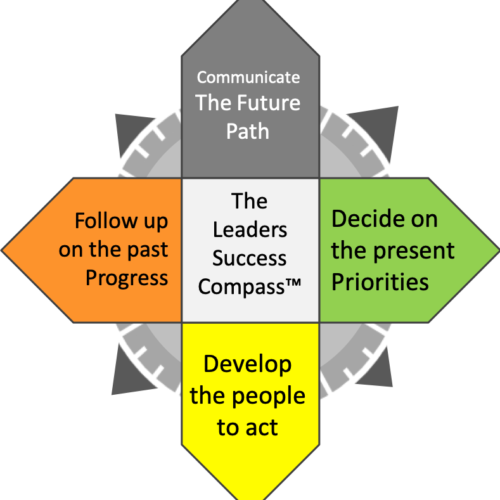 GETTING STARTED QUICKLY
Maybe you are looking for a short cut, a way to get started quickly. There is nothing wrong with that, because you are eager to get improvements quickly. I respect that.
Here is a choice for you. Here are four key training videos that address key issues you may consider working on.
How to get your projects or improvement ideas started safely
How to make the next change attractive
Six things to create a great team
Communicating so that people listen
Get yourself started quickly.
Maybe you join one of my live events and tell me what you need next?
LIVE online events
Occasionally I do FREE and LIVE events, like webinars.
Check my calendar for coming recurring LIVE online event discussing topics and issues for leaders.
Leaders work on the process, not in the process.
Book a Discovery session
Do you want to have a FREE Discovery Session and see where you are at on your journey of leadership?
A Discovery Session is a 30min session, just you and me, no strings attached, no expectations, no extra cost.
This way we can find out what your potential next step could be.
Follow the link here and find a time that suits your needs.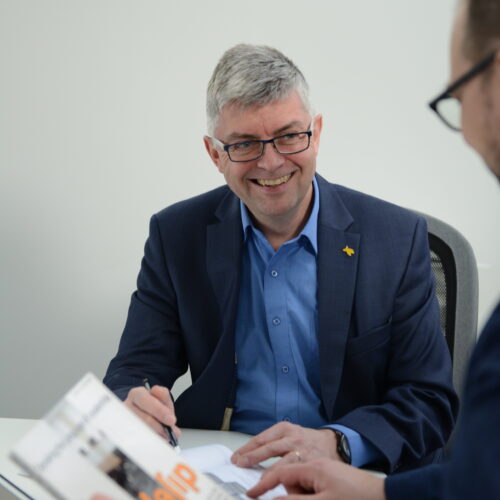 Colin Luthardt
Colin is a certified coach, strategic interventionist, the founder of Its Four Sides®, speaker and author of 'Speaking the Language of Leadership'. He is an award-winning executive trainer, a marketing and sales strategist with a career in different international management positions with large corporations. Sales, marketing and business development has always been attracting him. However, he realized that success in these fields is only combined with personal development too.
Combining his desire to grow and contribute, Colin changed his career and successfully implemented a number of global change programs, like a corporate strategy program and an award-winning international sales training program with a multi-national corporation.
Since then he has invested in business and personal development tools such has the highly recommendable coaching training through Robbins-Madanes-Training. This Strategic Interventionist Coaching Training is run by the worlds number 1 life coach Tony Robbins and the renowned family therapist Cloe Madanes. Colin has always been keen on pushing boundaries, pioneering new areas, and breaking barriers to contribute to the success of others. This made it possible for him as a coach to accept and run a two year coaching and training program with a mid-size company, where coaching the managers to become leaders became a true success.
After this period Colin researched their success in great detail. He revealed and designed the underlying patterns and structures called Its Four Sides® of Leadership and he wrote the book called 'Speaking the Language of Leadership' about this company. This book is a leadership book of another kind. It is not based on Colin's own successes, but it is created around this true success story. It is a collection of true the observations, the reaction of the people in these situations, and the description of the underlying psychological patterns. This true story is written as a novel, showing how coaching the managers to lead their teams became a great success and become nearly 50% more effective.
In a more recent phase Colin researched the sources of personal energy. He developed Its Four Sides of Personal Energy. This concept has allowed him to balance his energy levels during the day. This is very important, as our modern business lives become more connected, more scattered and more global. Being aware of what steals and what fills your personal energy levels makes you more resilient and purposeful every day.
COACH COLIN'S PODCAST
Listen to Coach Colin's Podcast on-the-go.
You can listen here directly or choose one of the channels below.
You will find episodes that will give you insight how to change and become a effective leader.
You can also find Coach Colin's Podcast on different public channels:
Management is doing things right; leadership is doing the right thing. –Peter F. Drucker
COMMENTS AND QUESTIONS
Here you can find an overview of the most recent comments on Its Four Sides of Leadership.
Comments or questions on every page
Here you can comment and ask questions about the content, the training and the videos or share your experience with others.
Other leaders who are logged in can discuss your post or I can answer here and you will get an update to your email when that happens.