Future-Proof Your Role as a Leader
Are you leading an area in your business?
Perhaps you are a director, or manager, or a team leader with direct reports?
Could it be you are an experienced sales professional or project manager?
Then this is for you! Because in an ever-evolving business world, the skills that make you a great leader are much more than just improving your leadership.
In fact, your role as a leader is transforming as you read here.
Are You ready to get orientation so you can make a shift in the right direction?
Read on and explore how proven and repeatable methods from Its Four Sides will ensure your role as a leader in the future.
The world is changing faster than ever before.
What worked for you and your team yesterday may not lead to the same results tomorrow!
The New Challenges Leaders Face These Days
In business, the role of a leader is changing dramatically due to several key factors:
Technological Advancements:
Rapid tech advances, including AI and data management, reshape industries and processes. Leaders must assess their and their teams' capabilities to leverage these opportunities.
Globalization and Localization:
Balancing global and local markets intensifies competition. Leaders managing diverse, cross-cultural virtual teams need a new skill set.
Shift in Workforce Expectations:
The modern workforce seeks work-life balance, remote options, and purpose-driven careers. Leaders must be flexible to attract and retain top talent.
Social and Environmental Concerns:
Sustainability, ethics, and social responsibility gain prominence. Leaders should integrate these into their strategies, aligning values with meaningful business goals.
Consequently, if you are a leader today, you need to proactively embrace these challenges that strengthen your position as a leader in your field tomorrow!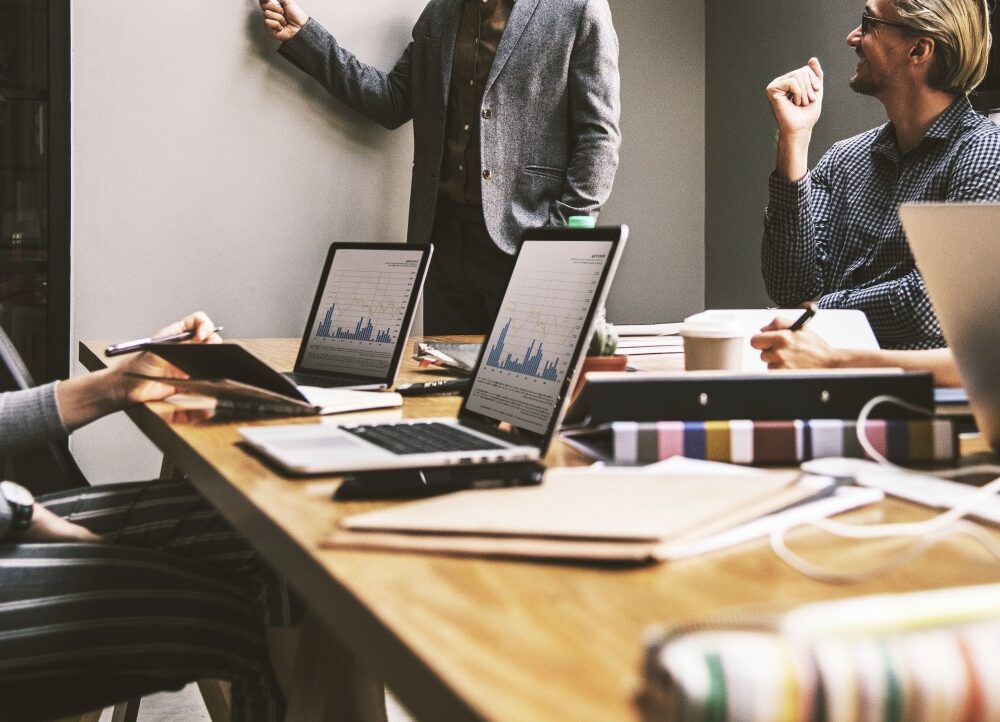 Leaders are learners: Staying ahead in your field means learning new skills, especially new skills that secure your role as a leader.
Secure YOUR Future as a Leader
It is time to embrace a growth mindset. Be committed to master the following key skills to stay updated on industry trends, technology, and leadership best practices.
Empower and Listen to Your Team:
Create an empowering and inclusive leadership style that encourages team members to take ownership and contribute with their ideas. Listen to feedback and foster a culture of open communication.
Resilience and Change Management:
Cultivate resilience and a mindset of continuous improvement. Lead your team to navigate through uncertainty and lead by example during times of change.
Adapt to Remote Work:
As remote and hybrid work arrangements become more common, master the skills needed to manage distributed and remote teams in the virtual environment, ensuring productivity, and maintaining team cohesion.
Embrace Diversity and Inclusion:
Support diverse and inclusive teams by valuing differences and creating an environment where all voices are heard. Embrace cultural competence to lead a team effectively.
In short, it is time to strengthen your role as a leader in an ever-evolving business landscape by mastering well-proven skill-sets that encompasses technology, social responsibility, and inclusive leadership.
The best time to change is now.
The best way to start is to change yourself.
HOW GOOD MANAGERS CAN BECOME GREAT LEADERS

At any level of an organization, you find managers and their way of leading a team is becoming more and more important.
Unfortunately, you also see a decline of young professionals wanting to become a leader. They are afraid that others will judge them by their character or their personality first. But, it is not the character that qualifies a leader, it is their skills and how their team fulfills the expectations.
Discover the methods and tools that transforms good managers into great leaders.
Speaking the Language of Leadership, the Journey:
Based on a true story, this novel illustrates how real managers re-calibrated their role as a leader. The novel introduces ITS FOUR SIDES OF LEADERSHIP that gave this group of managers a new orientation as leaders.
Find out from the journey these managers took how you can increase your team's productivity by nearly 50%, without costly investments or complex re-organizations.
HOW TO LEAD A VIRTUAL TEAM TO SUCCESS

The world is changing in an unprecedented way, re-writing the rules of work, and changing the way teams collaborate and leaders communicate.
Many believe when people work remotely, they should just work as usual; but they ignore that the way of working remotely in the virtual environment requires different skills from a leader. And there are managers who hope that things will go back to normal, and their people will work in offices again find themselves exposed, challenged and left behind.
The difference for a virtual leader is the awareness and detailed knowledge of how teams work and the challenges teams have when working online.
The Virtual Leader:
Understand the challenges of leading a team in a virtual environment based on the models and theories of ITS FOUR SIDES OF LEADERSHIP. Learn how managers, team leaders, and business professionals can easily overcome the constant distractions of working virtually with their teams. Find out how you can meet the permanent changes from today's fast and unpredictable world so you can lead your team to success even virtually.
This book is available as printed book, ebook, and audio-book through many sources, like Amazon, Apple, BookBeat, or StoryTel.
Find your copy of the book on Amazon here.
HOW TO IMPACT AN AUDIENCE ONLINE

Any business professional in this digital world has noticed that there is an overflow of information and a vast amount of fake news. The multiple media feeds, frequent chats and mails allows for even less time to get attention to share an important message.
Many believe, therefore, that to be able to make an impact on an audience with a presentation they'd better wait until they can get their people together before they can do an important presentation.
But today's speed of business does not allow anyone to wait; delaying actions or decisions, or doing poor online presentations that don't have their expected impact on an audience can be costly. This is especially critical when presenting to stake holders, when selling to customers, and other decision-makers that need influencing. Impacting an audience requires quite a different set of skills from sitting behind your desk and sharing some slides.
The Virtual Presenter:
Learn how you can easily create, present, impact, and share your knowledge in a virtual environment effectively. Discover how to do professional presentations from the back of your desk, at home. Present as if you were in the room with the people without investing heavily extra time, people or money in complicated systems, software, or services.
Get to know ITS FOUR SIDES OF THE VIRTUAL PRESENTER that will guide you in your self-development in becoming a virtual presenter who makes an impact online.
This book is available as printed book, ebook, and audio-book through many sources, like Amazon, Apple, BookBeat, or StoryTel.
Find your copy of the book on Amazon here.
HOW TO SUCCEED IN MAKING THE SHIFT INTO A LEADER ROLE

Young professionals who start in their first role as a leader or manager often face a unique set of challenges as they shift into positions of greater responsibility. What the new leaders don't recognize is that their team needs someone in the role as a leader. Someone with skills to lead and not someone with a personality or someone who is always the best.
Unfortunately, many corporate training programs are either suited for top management roles or they offer personal development.  Rarely does a program address the specific skill sets that these new leaders need to be able to make the shift from a successful and experienced specialist to becoming a professional leader.
Making new leaders aware of the risks and challenges of their role and which skills and behaviours makes them a good leader drastically improves their self-confidence and increases the chances of their people teams to be successful.
The Leader's Shift:
Get to know what makes leaders shift their perspective and role successful and how you can increase your awareness, unlearn familiar habits, and learn new leadership skills. Make a successful Shift yourself and change your focus from the Problems to the People.
HOW TO TRANSITION INTO AN EFFECTIVE CORPORATE TRAINER

Many corporations have a vast amount of valuable knowledge and experience that is crucial for their future success. However, more often these competences are unevenly distributed throughout an organization. The company's success is left to a few dedicated people -like a learning organization- to collect, convert, manage and produce the respective material.
Too often budget constraints, insufficient resources, and even lack of planning or customization limit the sharing of vital competence and hinder the development of a corporate learning culture.
Successfully leveraging these internal competences through a larger group of professional in-house trainers could be a game changer for many businesses
The International Corporate Trainer:
Get to know ITS FOUR SIDES OF THE INTERNATIONAL CORPORATE TRAINER, a proven way people develop to become effective in-house trainers.
This way the burden of developing and sharing content does not lie on a few people, but it can be shared by the people throughout your organization by the people who know and have the experience.
HOW TO SUCCEED IN DEVELOPING YOUR TEAM

Many managers agree that developing the competence of their individuals would improve the team's chances of success. With the help of HR and learning professionals they typically list all the required competences and let their people choose and pick as a reward for good work done.
What these managers fail to acknowledge however, is the saying, 'you get what you always got, when you do what you've always done'. But when time and budgets are tight -and they mostly are- managers prioritize taking actions to secure results over making time for learning.
What makes the difference is knowing which skills or behaviours are critical for success and essential for the people on the team to reach the goals.
Result Oriented Team Development:
Explore ITS FOUR SIDES OF PERSONAL DEVELOPMENT OF A TEAM so you can decide which specific actions and behaviours have an impact on the results of your team. Get immediate orientation which competences need to be developed on an individual basis. To improve your team's chances of success, prioritize which competence development steps have the greatest impact on the results. Start planning a result oriented development program together with your team.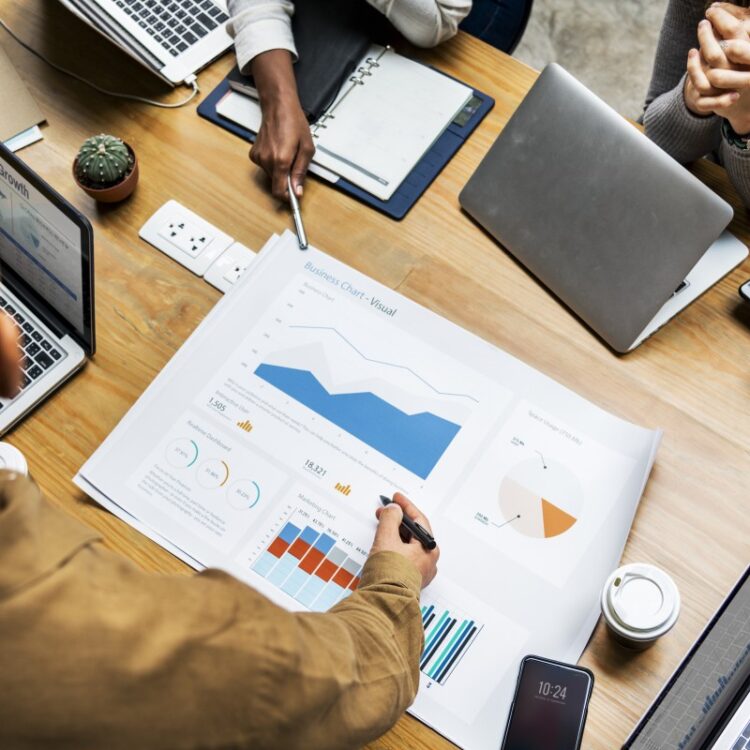 HOW MANAGERS CAN COACH THEIR PEOPLE IN BUSINESS

Time is essential in business. The faster people take action that leads to results the better. Based on these two beliefs, many managers tend to suggest their own ideas when their people are faced with a problem or a situation. They feel that sharing their own experience and conclusions is the fastest way for their people to succeed.
In doing so, they typically ignore two things. Firstly, their people have their own view of a situation, or a problem and they draw their own conclusions. Secondly, if the suggested ideas don't resonate with their people, they hesitate to take action and they become resistant to suggestions. However, what appears to work at the moment, makes the manager indispensable. Their people miss another opportunity to learn to solve a problem themselves and become more independent.
What helps people to take action when facing a situation or solving a problem is their own self-confidence and belief in success. These are two things that an insight from coaching achieves.
The Coaching Business Leader:
Find out how you can recognize 'coachable' situations in business. Explore further ITS FOUR SIDES OF THE COACHING BUSINESS LEADER so that you feel comfortable in your role as a coach. Learn to transition into the coach role faster without having to schedule ahead coaching sessions with your people.
HOW TO SELL VALUE AND SERVICES

Many companies have been very successful in the past in leveraging their technological knowledge and experience to create amazing products. In recent years however, these products have become less of a differentiator as the technologies that allowed them to manufacture these products have become widely available. In many market areas this leaves the price to be the only differentiating factor for many sellers.
To differentiate themselves further, sellers have two options; they can either drop their price further or develop services in addition to the products on offer. Dropping prices and selling products cheaper on one hand, is driving the product into a commodity market.
On the other hand, to sell services successfully comes with a different set of skills.
Selling Value and Services:
Find out more how to reveal the customers real wants and convert that into value you can deliver. Discover the customer's gain and pain points to build value that a customer recognizes. Use ITS FOUR SIDES OF SELLING VALUE and create a customer ambassador for your services.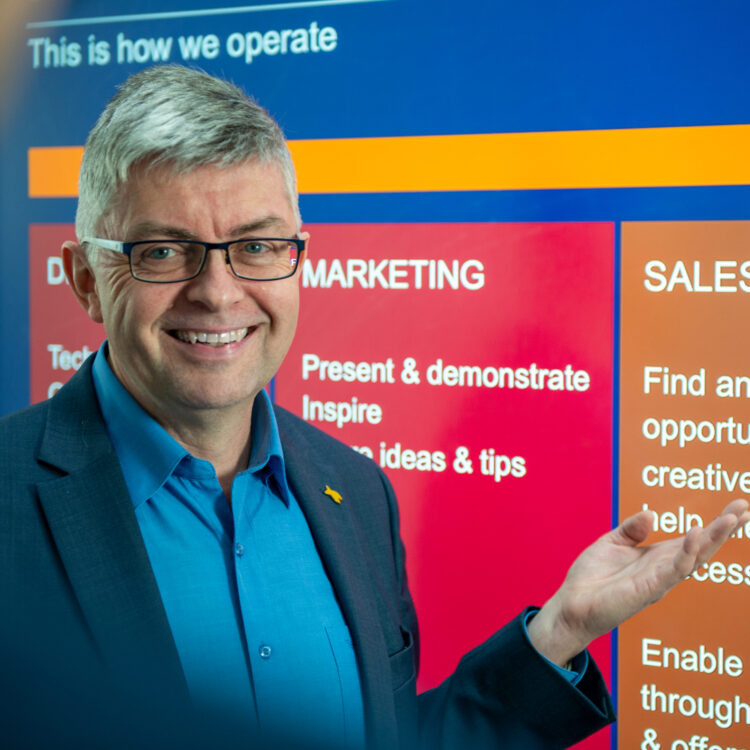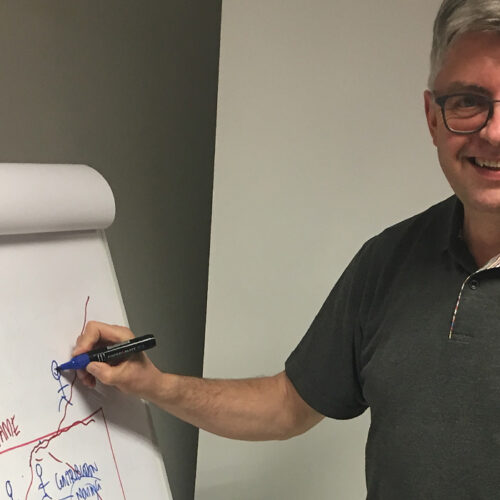 HOW TO DEVELOP YOUR TEAM's STRATEGY

For heads of business, a strategy is the most important thing. Yet, a strategy is possibly the most disputed thing in business.
Firstly, many professionals have different ideas about what a strategy really is; more often, it is just a listing of activities.
Secondly, very few managers are fully transparent about their strategy; because most managers believe that knowledge about a strategy and its development comes with their position.
And thirdly, only a few have the skill to engage with teams in a strategy workshop; they prefer to work on the strategy in private and expect recognition from the team when presenting it.
The real impact comes from openly involving teams in creating a vision and their strategy for success of their area of business in an engaged way.
The Holistic Business Strategy:
Discover the real definition of a strategy that helps leaders to set priorities. Get to know the underlying drivers that allow you to create a vision for your team that is more than a list of important actions for the coming three months. Allow the facilitation of a workshop based on the tested and proven principles of ITS FOUR SIDES OF A BUSINESS STRATEGY securing your teams priorities and goals.
HOW TO BE A LEADER WHO INCLUDES EVERYONE ON THE TEAM

Effective teams are often recruited based on their competence and their experience to solve problems and create solutions. The reality of the leader in charge of the people of these remote, virtual, or hybrid teams goes far beyond the academic diversity discussion. Because the people are much more diverse than their gender or nationality addressed in popular diversity and inclusion trainings.
In reality, many managers struggle to deal with the level of diversity at the workplace in their office. And when times are stressful and hectic this often leads to harsh judgement or exclusion of people for their differences.
The awareness of the differences of the people due to their experiences, values, ambitions, and age has a significant impact on the results of a team.
The Divers and Inclusive Leader:
When you are leading a team, may it be in a formal leader role as a team leader or a temporary role like a project manager, go and explore more about the cultural differences of your people locally as well as on a global level. Discover how that may influence their judgement and performance. Use ITS FOUR SIDES OF A DIVERS LEADER when managing your team. Start seeing the people and make them feel more included despite their individual difference.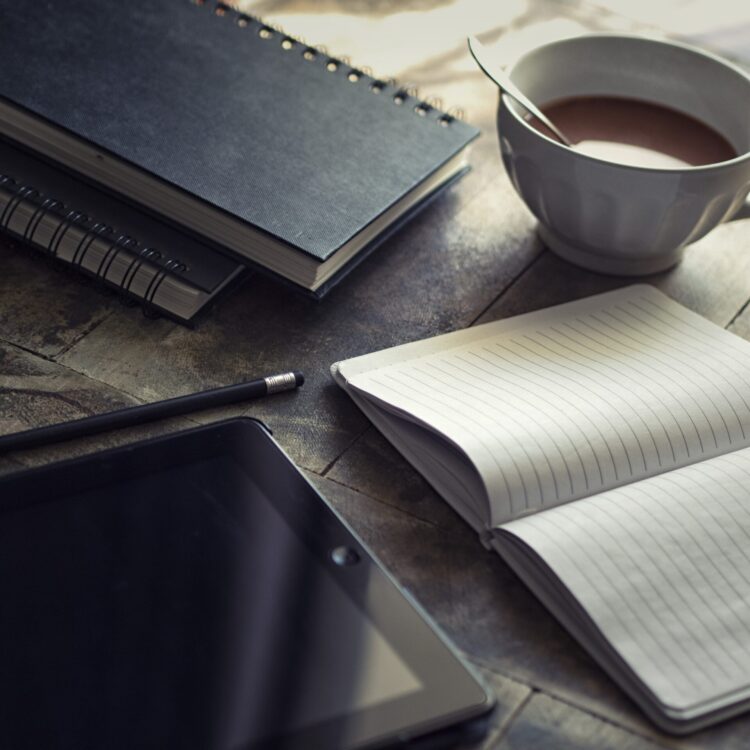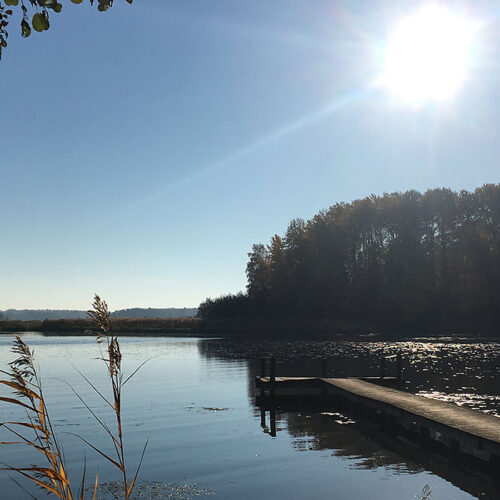 HOW TO MAINTAIN A HIGH LEVEL OF ENERGY FOR YOUR WORK
Being a leader of a team is like being a professional athlete in your specific discipline. Based on tested and proven strategies and actions, learn the ways to bring energy back into your life.  ITS FOUR SIDES OF YOUR PERSONAL ENERGY re-calibrates your energy balance and gives you orientation on how to increase your personal energy levels.
A good coach is a coach who has been in the game.
A great coach is a coach who can inspire and motivate others to change.
Key experiences and milestones from Coach Colin.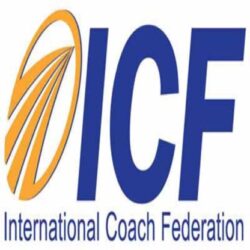 Coaching according to ICFs rules and competences
When you are educating yourself to become a coach with ICF you learn professional coaching skills. These skills are useful in many professional, business and private situations. In fact, these skills could be considered more the basic skills of effective communication.
On top of that you create a higher level of self-awareness and an awareness of the people around you.
Professional Strategic Intervention
In order to help people to change you have to understand their personal patterns. This way you can help them to interrupt their ineffective behaviors and trigger more effective actions.
This Strategic Interventionist Coaching Training teaches and practices the coaching methods developed by the worlds number 1 life coach Tony Robbins.
Action Based Learning
Trainers are leaders. Training always includes leading a group of people to experience a practical part.  Theme Centric Interaction, or TZI, was developed by Ruth Cohn under the guideline, you cannot convince anybody, but you can create an atmosphere so that people can listen.
TZI combines anthropological assumptions with a theory and methodology of leadership and management. This allows for a better analysis, planning, control, and design of dynamic processes in groups, teams, companies, and organizations. The result is a results-oriented, goal-directed approach to tasks in which all participants also learn from their interactions with each other.
Speaker Training
Everybody knows how to use images in a presentation, but how can you create images in people's heads that are memorable?
The Professional Speaker Academy by one of the worlds best speaker trainers, Andy Harrington, trains people to create a structure, paint images and deliver a message to people in an effective way.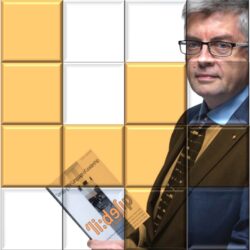 Explore the publications by Coach Colin.
You can find numerous publications on Amazon, Kindle, Audible, StoryTell, BookBeat, and many more places online.
If you cannot find the publication you are looking for, don't hesitate to reach out to Coach Colin
Award Winning
This global sales training program aimed to implement a specific behaviour in a global corporate environment. This behaviour was chosen to be more effective when sales people where interacting with their customers.
Implementing a global change is much more than a One-And-Done communication. It requires a measurable program to ensure a change in mindset, a change in skills, a change in experience, and a commitment to change in leadership.
Podcast Channels
Learning is never a one-and-done event; learning is continuous.
Listen to Coach Colin on-the-go covering topics of leadership, coaching, presentation skills and virtual leadership.
Find this wide range of podcasts on SoundCloud, iTunes, Spotify and mm podcast channels.
If you cannot find the Podcast with the topic you are looking for, don't hesitate to reach out to Coach Colin.
Change Management
In-house coaching, training, and people development is a role well accepted in corporations these days. Many believe that this is supported by large budgets, and endless access to equipment and people.
Running such a department for a global corporation as if it was your own business helps to balance the needs of the business and the internal clients.
Furthermore, you notice a great potential for efficiency that can be realized when resources are limited.
Publications
Can you describe change in leadership, and how do you make change happen? This book, Speaking the Language of Leadership, describes the Journey of a group of good managers becoming great leaders through coaching and leadership training.
This book is based on a true story. It is written and narrated by Colin Luthardt and it is available on Amazon, Kindle, iBooks, and Audible as a PBook, EBook and ABook.
Experience
Are you the next leader who can become more effective?
Do you specifically need to improve your leadership, are you leading a virtual team, do you want to impact your audience with your virtual presentations?
The models and methods of Its Four Sides that were already verified by leaders like you before and they have had an amazing impact on leaders at all stages of their career.
Don't hesitate and explore your opportunities.
Contact Coach Colin now.
Life is a puzzle, and you have all the pieces!
(Coach Colin Stockholm, 2014)