Coaching starts with your EARS
29/08/2019
Are you leading the way through a crisis?
16/03/2020
Are our leaders effective communicators in face of a crisis?
During the last weeks you have seen politicians in front of cameras addressing their nations. In their address they listed actions and regulations many of which are dramatically impacting the way people live. School closures and canceled events are small measures while some include the closure of the countries' borders restricting the people's freedom of travel.
Many sensible measures.
Furthermore, the whole situation appears to be turning the world into an economic crisis, risking the future of many good corporations and businesses, and the economic security of many people around the world.
While the virus is infecting more people, even more people are infected by the panic leading to fights over simple things like toilet paper instead.
You might be asking yourself, in a crisis, shouldn't the actions and speeches of the world's leaders be calming their people
Just the other day, one of the world leaders started his press conference with words like these: "Our society is unified in this very serious threat. The virus is classified as a pandemic, and everybody should know what we are up against.
This crisis is the biggest threat to our health since many decades. There is a big risk that there will be many more cases and there will be more deaths.
The essential thing is now that this development is slowed down over time, or else there will be a dramatic increase of cases which would be catastrophic for the healthcare system and disastrous for the people's health."
How is communication interpreted?
When listening to a message like this you want to ask yourself, do they help the situation?
Let's take a look at four ways how we interpret a leader's message in general:
Information
We may be connected to many people and we share a lot of information on social media. But in many circumstances, we are faced with an overload of information. A lot of information we have may even be taken out of context. Consequently, the information we have is incomplete or even incorrect. This leads to a gap of information between leaders and us.
We find it hard to process new information until we believe that we have all the information we need. Then, it even takes a while until we can accept the facts or understand the whole situation.
Perception
We have our own perception of the world around us. This can be due to our own experience of life, our education, our social connections, or our level of information about a topic. Consequently, two people will perceive the same situation in different ways. Without knowing the other person's background, it will be hard for us to understand the other person's perception. This makes it hard for us to accept the difference.
Expectation
We know that leaders can express themselves with carefully chosen words. This means that we have to interpret the message and in particular the words leaders use so that we can understand it. We want a message to be simple. This way we can understand quickly whether things are a threat to us or not. If things are complicated, we tend to fear the worst.
Intention
Leaders usually have a position of power. We know that many powerful leaders in the world today want to maintain and defend their position of power. As a consequence, we assume that these leaders will act with the intention to protect themselves or their akin first.
When listening to a message like the one above, the following things happen:
People don't really understand the whole situation or the entirety of the impact. They find themselves confronted with new problems that are challenging their own belief of what is happening.
This challenge leaves the people with two options. In the first option they comply and accept the new message and the new situation. If the situation is a threat to them they will listen for more bad news.
In the second option they ignore the message and object to the situation and they do nothing.
In the current situation it means that the people either fear the worst and panic even more, or they ignore and resist the regulations set by governments.
Both conclusions are not desirable in the face of the current crisis. Immediate acceptance and support would be more desirable.
How can leaders communicate instead?
To improve the way a message is presented there are many good recommendations that can be found:
Leaders should meet the people where they are, leaders should create meaning, leaders should start with the why, leaders should be explicit and direct, leaders should be themselves and be authentic.
These recommendations seem easy to understand and are meant in a good purpose. The purpose is to give leaders a structure so that they can communicate in an impactful and understandable way.
Here is a sequence of four steps that you as a leader can use to make your message structured, understandable and impactful.
Share relevant information
Everybody knows a little about something, yet nobody has the same level of information about things. When you start your message with sharing the relevant facts and the information you build a common platform of knowledge.
This way you can meet the people where they are -not having a complete picture- and you level with the people so that they know what you know.
Don't assume people have all the facts available. Be safe and repeat the facts again. Share what you know so that they could draw the same conclusions. This transparency builds a first level of trust that you are not hiding any information.
Frame the perception
Facts don't mean anything if they are not put into context, the situation, or the environment. As a leader, you want to continue your message explaining what these facts mean to you personally, and specifically which facts are important.
Just because people have listened to you before doesn't mean that they know you or know how you decide.
Be authentic and share what is important to you, your values and your beliefs. It builds a second level of trust so that people can have trust in your way of taking decisions.
Express an expectation
Every time you communicate a message to your people it automatically includes an expectation. The expectation could either be that your people do as before and they continue the way they are doing, or that they need to change and do something differently.
If the expectation is not clear or explicit, the message is open for interpretation. In the worst case the expected actions may be delayed which can have devastating consequences.
As a leader you take decisions that your people can put into action immediately.
Be clear about your expectations. Continue your message connecting the facts, their meaning, and the decisions and make the expectations clear for everyone.
This builds the third level of trust that you take good decisions.
Explain the intention
Finally, you decide on actions because you want to see an impact. This means that all the decisions you take have consequences. Consequences for the people, the community, the company, or the environment.
Addressing the expected consequences makes the decisions intentional and the consequences transparent.
This builds the final level of trust that your decisions are taken with the best intention in mind.
Always build trust in your communication
To be able to build trust in your communication, I recommend that you cover all four sides of a message. This sequence corresponds to Its Four Sides® of a Message, which is presented as a key communication element in my book Speaking the Language of Leadership.
When leaders follow the four steps in this sequence, it builds trust and clarity into the message of a leader. It strengthens the decision and gets the people engaged in the good intention of the decisions.
This will increase the speed of implementation of your decisions in a natural way.
And rapid implementation is something we need in our world today to deal with the crisis.
What impact would it have on the address at the top?
This is what the address at the top could sound like instead. Every point is marking one point of Its Four Sides® of a Message.
The virus has similar effects like a flu and a flu can have dramatic effects for elderly people and people with secondary health conditions.
In addition, the virus is extremely infectious, which will lead to an alarming number of severely infected elderly people.
This in fact is very worrying, because the number of infected elderly people, which would require intensive respiratory care, would easily by-pass the capacities of any national health-care system.
This may well result in a high number of tragic fatalities or even the temporary collapse of local health-care organizations. This is something we must avoid by all means. That is why we have to take immediate and drastic measures to slow down the spreading of the virus.
The measures that we put into action are solely chosen to reduce the movement and physical connection of our people. We believe that this by itself will have the biggest effect in reducing the spreading of the virus.
We expect everybody to comply to the measures and even contribute personally by reducing travel and the number of physical social contacts during the next coming weeks or even months.
By reducing the number of contact points people have, we will slow down the rate of new infections. This will allow our health-care system to be more organized and serve those who seek health care when they need it.
This is a result you can achieve when you apply the tool for Its Four Sides® of a Message. This is one of the general tools presented in my book Speaking the Language of Leadership. In the book I introduce you to Its Four Sides® of Leadership. Its Four Sides of Leadership give you immediate orientation, to which direction you need to turn to address your team.
Within every direction you will learn about the corresponding emotional dynamics that need to be balanced. You will also get methods to structure your thoughts and tools to address your team.
With this you can develop yourself to be an effective leader leading your team to success.
All the best in leading your team to success!
Take care
Coach Colin
Find out more about Colin Luthardt, an Award-Winning Trainer and Accredited Certified Coach with international coaching experience and international keynote speaker. Colin has studied Strategic Intervention at the Robbins-Madanes-Training center. He is the author of Speaking the Language of Leadership that is available on Amazon. This true story is about a group of good managers that increased their efficiency by nearly 50% by becoming great leaders.
Coach Colin owns the concept of Its Four Sides® of Leadership, which is specifically suitable for managers who want to develop their effectiveness focusing on leadership issues that matter and changing their communication rather than their personality.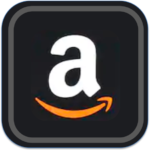 Find out more about Speaking the Language of Leadership On Amazon, Kindle and Audible here.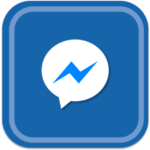 Contact Coach Colin on messenger and learn more about Its Four Sides® of Leadership here.